Services
Carolina Pet Services
Services Page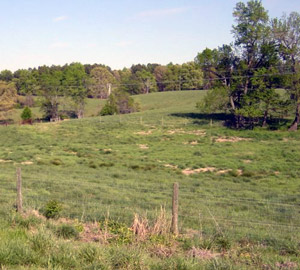 One of our meadows used for spreading ashes
Cremation - We offer two options for pet cremation:
Ashes Returned to the Owner - We follow a strict protocol using an individual cremation to ensure that your pet's (and only your pet's) ashes are returned to you in a timely manner. Following the cremation process, the remains are processed to produce a fine and uniform ash that is returned to you.
Ashes Not Returned to the Owner - A lower cost option for those who wish to leave the ashes with us. We have two meadows in rural settings where we scatter the ashes.
Home Pick Up - We have a limited area of pick up, primarily Wake County. Please call us if you anticipate needing pick up services to ensure we are available and if there will be an additional charge.
Veterinary Hospital Pick Up - We can provide pick up fromyour veterinary hospital. Please call in advance if you have an appointment and would like for us to meet you there. Otherwise we will schedule the pick up for later in the day.
Rollins Lab Pick Up - If you've had a necropsy performed on your pet at Rollins lab, we are authorized to pick up your pet from the lab. Please call us with the case number for this service.
Urns - We provide a standard urn as part of our individual cremation. If you prefer an urn upgrade, we represent Kelco and other urn and memorial providers that we have chosen for their extensive collection, quality products, and dependable delivery in a timely manner. We also have a waterproof urn that is suitable for burial. Click here to find out more about our urns.
Pre-Planning - We offer pre-planning services for those who wish to avoid making important decisions during a difficult time.